Why Choose Magen Krav Maga
Magen Tactical Defense ("Magen") was established in 2012 by reserve officers from elite IDF units and security divisions.  We are the leading experts in Active Shooter Response Training (ASRT) and security vulnerability assessment and emergency procedures. We offer active shooter response training, krav maga self-defense training, counter terrorism training, and defensive firearms training. We have the ability to travel anywhere in the world for the most Advanced Active Shooter Response Training. We will perform a security assessment of your property, train all staff members in the dynamics of a violent workplace attack, and create an Emergency Action Plan. This training goes well beyond the typical "Run, Hide" instructions which do not work. We will teach you how to handle the situation and the aggressor both physically and mentally.
Our history
Magen Krav Maga was established in 2012 by reserve officers from elite IDF unites and security devisions. The first location was established in Delaware, but we quickly expanded to include Philadelphia and Boca Raton FL.
Our history
To serve our local community in Philadelphia we expanded our services to include public safety seminars at university campuses. We focus on Krav Maga, and active shooter trainings.
Our history
Magen Krav Maga was featured on Philadelphia's Fox affiliate. We added a knife training class, working with women who were attacked.
Our history
We added additional safety training seminars in 2015.
Our history
Magen Krav Maga is featured on Philadelphia's NBC affiliate.
Our history
Magen Krav Maga is focusing on expanding its community outreach. We are creating more events that raise money for students that are suffering from illness, such as Ramona.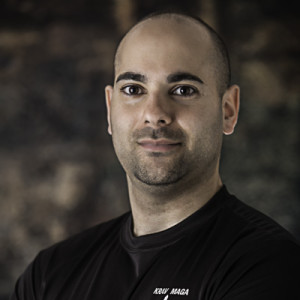 The founder and owner is a former Israeli Defense Forces lieutenant, Chanan is an expert in the active shooter, security, protection, and self-defense fields. Years of real-world combat experience commanding missions as a sharpshooter, along more than a decade of consulting and training, have given him a deep understanding of the complexities of mass-shootings and the mind of the shooter, as well as close-combat fighting.
Part of an elite defense group specializing in counter-terror operations and security and public safety, Chanan has trained Secret Service agents and community members alike.
With his extensive experience in efficiently and effectively preventing, controlling, and de-escalating hostile situations, he has created programs to empower individuals and organizations with confidence and security protocols customized to every space and situation.
Learn how to empower yourself — be prepared.
A popular IDF slogan is ``AHARAI`` which means "follow me" or "I am leading." In times like these, it is crucial to learn from someone who has the experience and track record to provide participants with the know-how, confidence, situational awareness, and the physical and mental abilities to keep themselves and fellow team members safe and secure.
Chanan Smith
Founder
The school staff, experienced in the most advanced combat and training techniques, is made up of trainers qualified by the IDF who now train and consult in the civilian sector. They have years of experience both in the field and as instructors.
The Staff
Chanan Smith
Founder
The Staff