Krav Maga Combat Fitness
Train Your Mind and Body for Maximum Protection and Self-Empowerment
In today's world where public aggression is becoming increasingly commonplace, our feeling of personal safety is seriously compromised. Assertiveness is ineffective in the face of aggression and maximizing personal protection is now a top priority for everyone. It's crucial to know how to handle a situation before it spins out of control. With this training, you will learn how to deescalate a volatile situation and protect yourself and your loved ones, while also training your body and mind to peak performance levels.
Dynamic Response Training
Dynamic Response Force-on-Force Training-The Israeli Training Method
This firearms training provides trainees with the MOST PRACTICAL OF ALL COURSES AVAILABLE for volatile situations, where both the individual and the threat are capable of moving and shooting at each other. It generally stimulates a STRONGER PHYSIOLOGICAL STRESS REACTION, and it can reveal the degree of shooting accuracy and the likelihood of disadvantage in an actual gunfight.
Magen Krav Maga
Boca Raton's Premier Krav Maga and Firearms Training Facility
Krav Maga Combat Fitness
You will learn to: Deescalate a confrontation, develop situational awareness, enhance your physical abilities, relieve stress, overcome self-doubt, handle challenges, achieve next-level performance, become a resilient fighter, and protect yourself and your loved ones.
Online Krav Maga Training
Train with us from your home and learn to react when attacked and empower yourself with fast and effective techniques while developing situational awareness, confidence, and your warrior mindset. Try it for FREE.
Organizational Training
Train in situational awareness to prevent, control, manage and de-escalate hostile events and physical altercations; perfect for small businesses, communities, and families.
Florida Concealed Permit
This course is perfect for the individual who has no experience in using a semi-automatic pistol for defense and applying for the Florida concealed weapon permit.
Force On Force Training
This type of training provides the trainees with the MOST REALISTIC COURSES AVAILABLE where both the individual and the threat are capable of moving and shooting at each other.
Active Shooter Training
Whether you have procedures in place or need to create them, this customized program will guarantee that your protocol is brought up to best practice standards with the creation of a Vulnerability Assessment and Action Plan.
Learn about our IDF Krav Maga combat fitness training
Working hours
KRAV MAGA PERSONAL TRAINING
ORGANIZATIONAL PROGRAMS
ISRAELI FIREARMS TRAINING
What's News?
CLOSE-QUARTERS COMBAT TRAINING  

BOCA RATON, FL 9:00 AM-6:30 PM
CLOSE-QUARTERS COMBAT TRAINING

BOCA RATON, FL 9:00 AM – 6:30 PM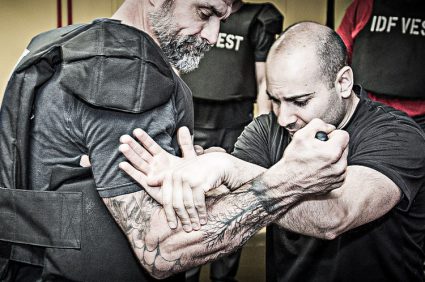 PRIVATE TRAINING AVAILABLE
Learn how to protect yourself and your loved-ones!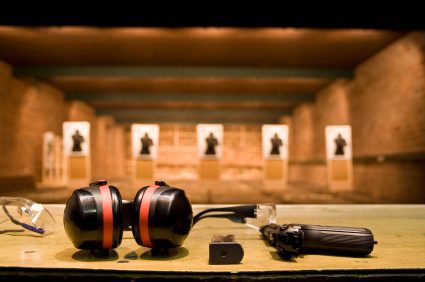 Defensive Firearms Training
Contact us to schedule a meeting & your personalized program.
KRAV MAGA TRAINING & TESTIMONIALS
OUR TRAINING ON FOX 29, NBC, CBS, & ABC