Krav Maga Combat Fitnessᵀᴹ
Train Your Mind and Body for Maximum Protectionᵀᴹ
Are you prepared to protect yourself and your loved ones in today's world? Train in the necessary skill sets so you know what to do and what not do when under threat or attack to maximize your safety.
My service as a lieutenant in the Israeli Defense Forces and my experience training top US security agencies and NFL security teams have given me the experience, perspective, understanding, and capabilities that make me the top teacher and instructor.
Interactive Personal Protectionᵀᴹ
Real solutions for personal protection in an uncertain worldᵀᴹ
This firearms training provides trainees with the MOST PRACTICAL OF ALL COURSES AVAILABLE for volatile situations, where both the individual and the threat are capable of moving and fighting. It generally stimulates a STRONGER PHYSIOLOGICAL STRESS REACTION, and it can reveal the degree of shooting accuracy and the likelihood of disadvantage in an actual gunfight.
Magen Krav Maga
Boca Raton's Premier Krav Maga and Firearms Training Facility
Krav Maga Combat Fitnessᵀᴹ
You will learn to: Deescalate a confrontation, develop situational awareness, enhance your physical abilities, relieve stress, overcome self-doubt, handle challenges, achieve next-level performance, become a resilient fighter, and protect yourself and your loved ones.
Israeli Defense Forces Lieutenant
Train with an Israeli Defense forces lieutenant who trained Secret Service agents, NFL security teams and other governmental agencies.
Organizational Programs
This critical and essential information enables participants to prevent or stop violence before it ever happens. They will learn to spot danger signals that others miss and de-escalate hostile events and physical altercations; this information can save lives!
Florida Concealed Permit
This course is perfect for the individual who has no experience in using a semi-automatic pistol for defense and applying for the Florida concealed weapon permit.
Interactive Personal Defenseᵀᴹ
This type of training provides the trainees with the MOST REALISTIC COURSES AVAILABLE where both the individual and the threat are capable of moving and fighting.
Active Shooter Training
A customized prevention and preparedness workshop on active-shooter situations where it is critical to act quickly and decisively while protecting human life.
Learn about our IDF Krav Maga combat fitness training
Working hours
KRAV MAGA PERSONAL TRAINING
ORGANIZATIONAL PROGRAMS
ISRAELI FIREARMS TRAINING
What's News?
PERSONAL PROTECTION SEMINAR  

BOCA RATON, FL 9:00 AM-12:00 PM
BEACH KRAV MAGA WARRIOR BOOTCAMP

BOCA RATON, FL 9:00 AM – 10:30 AM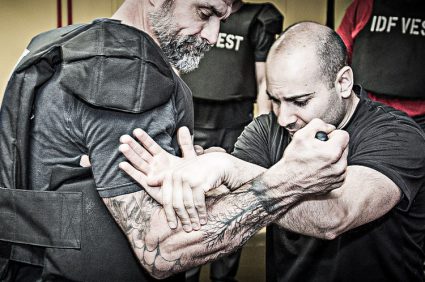 PRIVATE TRAINING AVAILABLE
Learn how to protect yourself and your loved-ones!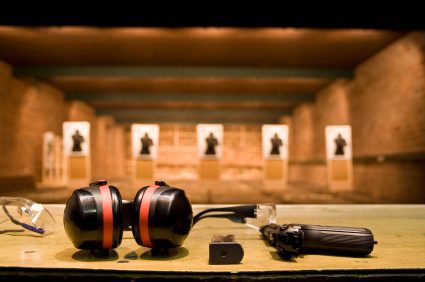 Defensive Firearms Training
Contact us to schedule a meeting & your personalized program.
KRAV MAGA TRAINING & TESTIMONIALS
OUR TRAINING ON FOX 29, NBC, CBS, & ABC